WHY WE ARE BETTER AT
EB-5 INVESTMENTS
ML Companies and Access the USA (AUSA) is a U.S. Immigration Approved Regional Center that strives to support non U.S. Citizens who wish to immigrate to the United States through the EB-5 immigrant investment program. The team at ML Companies and Access the USA will use the EB-5 program to help individuals and/or families that wish to live in the United States gain permanent resident status. We understand that this transaction can be challenging, and our goal is to make it as seamless as possible. We offer resources to aid families as they adapt to living in a new country, including education information, immigration process status, links to community services and groups, and the best legal team for both immigration and business real estate transactions. Additionally, we are the only regional center that provides full concierge services in your native language.
Our mission is to increase employment and promote regional economic growth through targeted investments while also assisting nonresidents to become integrated, permanent U.S. residents. Immigration to the U.S. is a complicated process. We understand that and have personal experience navigating the system. ML Companies and Access the USA's legal team will assemble and submit the necessary immigration application paperwork on your behalf. We also provide up-to-the minute status of your green card application. If you prefer, you have the option to use your own attorney to submit your immigration application. As the premier EB-5 immigration investment company, ML Companies and Access the USA offers superior investment opportunities in the Pacific Northwest.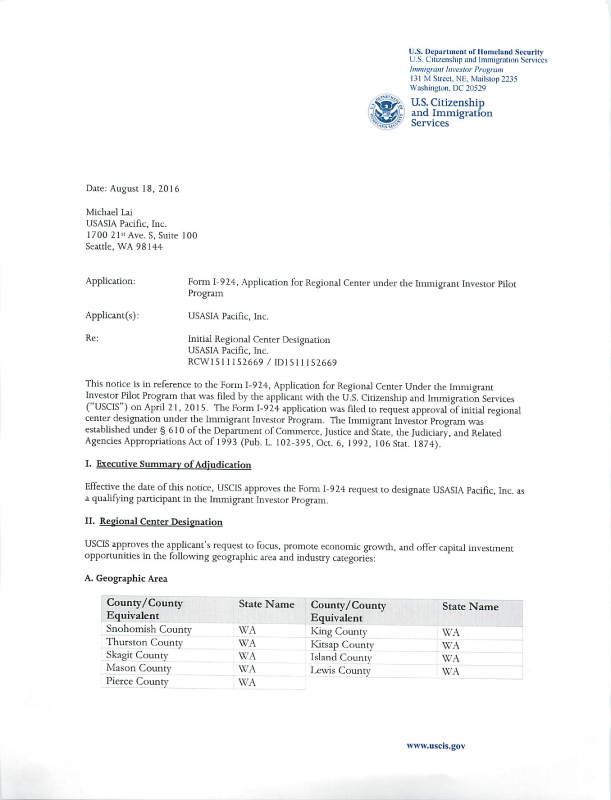 US Immigration Certificate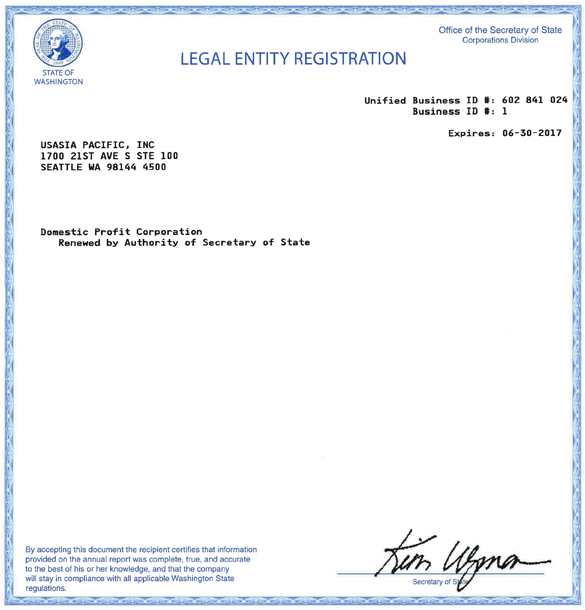 Business License
OUR EB-5 PROGRAM
We provide EB-5 Immigrant Investor Program provides our investors with a unique opportunity to receive an exit strategy after approval of I-829 (approx. 3-4 years) in lieu of waiting 5 years for their principal return.
PROCESS
The client invests $900,000 into the Kent Station project and becomes a member of the Kent Station (partnership). Upon USCIS approval of the client's I-526 application, the client is granted a 2-year conditional green card. After 2 years, the client is required to apply for an I-829 to remove conditional residence.
EXIT STRATEGY
Once approved, the client has the option to receive the principal amount back (after 5 years).