GROWTH IN THE SEATTLE AREA
The Seattle-Tacoma-Bellevue metropolitan statistical area (MSA) ranks 13th out of 362 markets nationally in terms of effective buying income (EBI). The Seattle area's median household EBI is 20% higher than the national median. Numerous factors contribute to the region's economic prosperity — including steady population growth and a flourishing, entrepreneurial business sector. Population growth and business growth in the region is expected to continue in the near future. According to the Puget Sound Regional Council, the area's population is expected to increase 4.2% over the next 4 years, to nearly 4 million.According to Conway & Pedersen's (December 2012) Economic Forecaster, the region is showing signs of employment growth and the number of jobs is expected to increase 1.2% in 2013 and 2.4% in 2014. Also, personal income is up almost 2.0% from 2010 and housing permits are up 23% for the year.
Our mission is to increase employment and promote regional economic growth through targeted investments while also assisting nonresidents to become integrated, permanent U.S. residents. Immigration to the U.S. is a complicated process. We understand that and have personal experience navigating the system. ML Companies and Access the USA's legal team will assemble and submit the necessary immigration application paperwork on your behalf. We also provide up-to-the minute status of your green card application. If you prefer, you have the option to use your own attorney to submit your immigration application. As the premier EB-5 immigration investment company, ML Companies and Access the USA offers superior investment opportunities in the Pacific Northwest.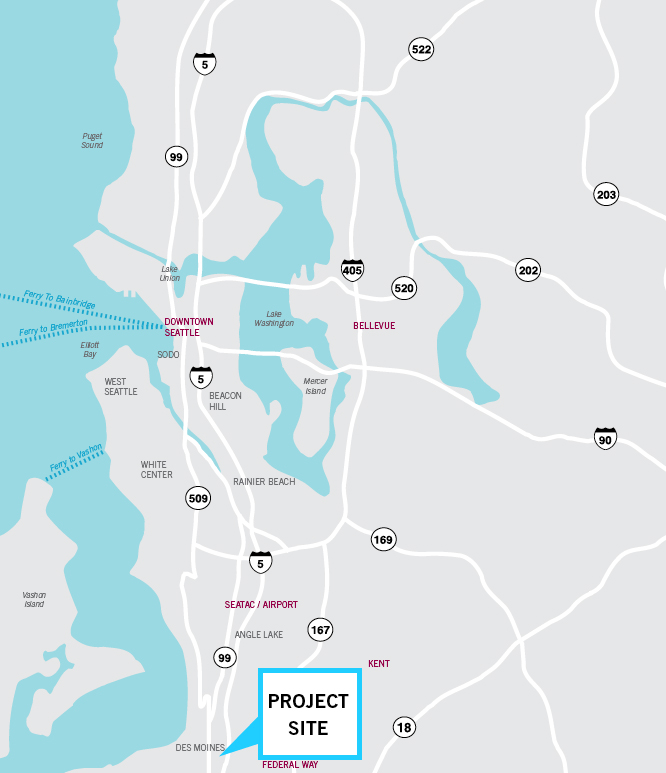 BETTER BUSINESS
Washington has the ninth best climate for businesses in the nation, helped in part by the absence of a personal state income tax, according to a Washington, D. C.-basedtax research group. Seattle passed Boston to become the nation's No. 2 high-tech center, according to the Milken Institute's "North America's High-Tech Economy: The Geography of Knowledge-Based Industries" released in June 2013 (Silicon Valley continues to rank No. 1). The study evaluated the number of employees in the various technology sectors, employee salaries, and the relative size of the industry compared to the entire city. Washington scored the highest marks in the country with the biggest percentage of people working in the high-tech industry receiving the largest salaries.The Seattle area has long been recognized for its strong and consistent business climate as well as its expert workforce. A number of factors contribute to the region's prosperous business community — from its entrepreneurial strength to the education levels and skill sets of its work force. Seattle consistently ranks as the most educated city: 51.3% of all Seattle adults 25 and older hold bachelor's degrees or better, according the Census Bureau. The region accommodates every major industry, making its work force one of the most skilled and diverse in the country. Many of today's top businesses call Seattle home, including: