WHY WE ARE BETTER AT EB-5 INVESTMENTS
ML Companies is a U.S. Immigration Approved Regional Center that strives to support non U.S. Citizens who wish to immigrate to the United States through the EB-5 immigrant investment program. The team at ML Companies will use the EB-5 program to help individuals and/or families that wish to live in the United States gain permanent resident status. We understand that this transaction can be challenging, and our goal is to make it as seamless as possible. We offer resources to aid families as they adapt to living in a new country, including education information, immigration process status, links to community services and groups, and the best legal team for both immigration and business real estate transactions. Additionally, we are the only regional center that provides full concierge services in your native language.
Our mission is to increase employment and promote regional economic growth through targeted investments while also assisting nonresidents to become integrated, permanent U.S. residents. Immigration to the U.S. is a complicated process. We understand that and have personal experience navigating the system. ML Companies legal team will assemble and submit the necessary immigration application paperwork on your behalf. We also provide up-to-the minute status of your green card application. If you prefer, you have the option to use your own attorney to submit your immigration application. As the premier EB-5 immigration investment company, ML Companies offers superior investment opportunities in the Pacific Northwest.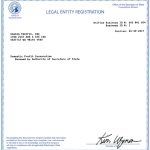 We provide EB-5 Immigrant Investor Program provides our investors with a unique opportunity to receive an exit strategy after approval of I-829 (approx. 3-4 years) in lieu of waiting 5 years for their principal return.
The client invests $800,000 into the Kent Station project and becomes a member of the Kent Station (partnership). Upon USCIS approval of the client's I-526 application, the client is granted a 2-year conditional green card. After 2 years, the client is required to apply for an I-829 to remove conditional residence.
Once approved, the client has the option to receive the principal amount back (after 5 years).
OUR DEDICATED TEAM OF EXPERTS
WE ARE EMPOWERED BY OUR ABUNDANT PASSION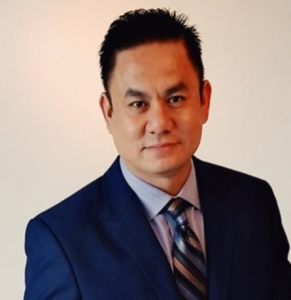 Michael Lai / Ceo and Inesting Partner
Michael is a successful entrepreneur with 21 years experience and has completed over 3000 real estate transactions. He came to the United States in 1993 as a political refugee from South Vietnam.
Michael's brokerage companies have completed $100,000,000 in sales volume annually. Michael's development company, Seattle Modern Living (SML), currently has more than 2,000 residential units and 100,000 sq ft of retail space in pre-development or under construction. These assets include multi-family, residential, and retail developments. Upon completion, this real estate portfolio will be valued at over $500,000,000.
Michael is an active member of the International Council of Shopping Centers (ICSC), Commercial Broker's Association (CBA), Certified International Property Specialists (CIPS), Invest In The USA (IIUSA), and is an approved real estate educator in Washington State.
Michael has over 15 years of experience in the EB-5 industry. He was introduced to the EB-5 industry by helping regional centers with their funding and development. He has worked with American Life Incorporated to complete over 20 successful projects. Personally, Michael has brokered and assisted over 300 EB-5 Investors and their families to obtain permanent citizenship in the US through the EB-5 investment visa program.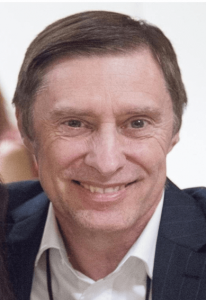 John Stiver / Vice President
John has over 25 years of experience in startups, management and raising funds. He has expertise in corporate structure including the use of stock to raise equity. He has raised over $10,000,000 and has launched several start-up companies including Advanced Biometrics, Inc. (ABI).  At ABI, John patented Live Grip technology, and completed the successful acquisition of a titanium forming company. After winning several government contracts he turned the business over to a professional management team in 2001.
In 2019 John was introduced to Michael Lai. Now as Vice President of ML Companies John oversees acquisition negotiations, project management, and corporate accounting. John helped Michael create the ML Companies Funds to provide working capital and equity for development projects.
As Vice President of USASIA Pacific Inc., John is the head of investor relations, oversees corporate compliance, and works with the attorneys to ensure I-526 petition filings.
John has a passion for creating win-win situations between our clients and the communities that we live in.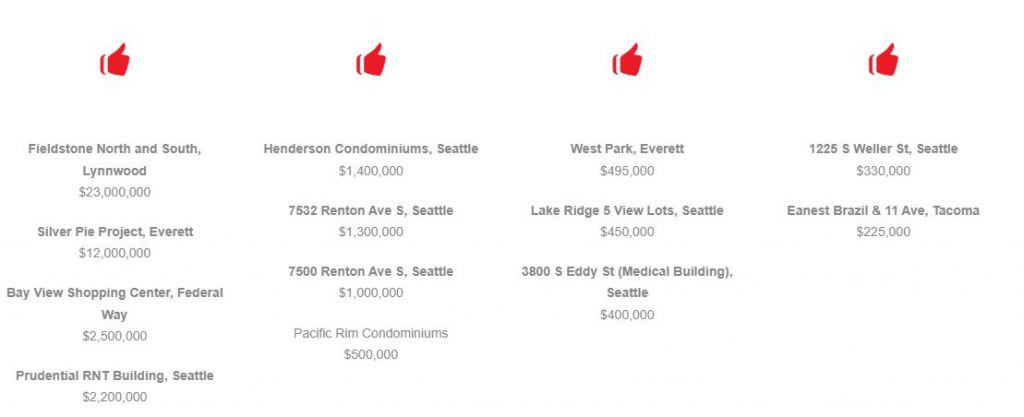 SYNERGY CONSTRUCTION, INC. – PARTNER
Synergy Construction, Inc. was founded on the basic principle "Quality with Integrity," which remains its daily focus. Founded in 1990 by Larry and Pamela Stewart, who have over 30 years of experience working as a team in the construction industry, Synergy has built thousands of housing units throughoutthe Western United States. Synergy has built an industry-leading reputation by successfully taking on the most technically complex projects and the tightest urban project sites. Synergy's bonding capacity is over $70 million per year, and its expert management staff is experienced with all types of construction, from high-rise to low-rise, as well as industrial. Known for its quality workmanship, strong management and communications, the Synergy team makes the construction process a pleasant experience for all — on time and on budget.
CARON ARCHICTECTURE – PARTNER
RADIM BLAZEJ CEO & Founder – Radim is the energy and vision that leads Caron across all market sectors. A true advocate for intelligent design, Radim founded Caron to provide comprehensive services to fully support clients' dynamic real estate ventures. He directs the overall design vision and business strategy that clearly differentiates Caron from basic the architectural firm. His goal is to bring forth a unified solution to suit clients' diverse investment challenges and opportunities. As Principal-in-Charge, Radim will ensure that all aspects of the regulatory requirements, guidelines and standards exceed the Owner's expectations. Under his leadership and design direction, Caron will deliver cost effective, low-maintenance design solutions that are aligned with the Owner's investment objectives. Radim's knowledge of the latest cost-effective multi-family design and construction trends, real estate market conditions and land-use regulations will ensure the delivery of an engaging project that responds to your project Vision.
REGISTERED ARCHITECT IN THE USA
• Alaska
• Oregon
• California
• Hawaii
• Nevada
• Graduate Certificate, Commercial Real Estate University of Washington Seattle, WA USA
• Master of Architecture Miami University Oxford, OH USA
• Bachelor of Architecture Technical University of Czech
• NAIOP | Commercial Real Estate Development Association, member
• ULI | Urban Land Institute, member
• NCARB | National Council of Architectural